21 Questions with Bachelor of the Week
Bangkok boasts some of the best when it comes to catering to the rainbow crowd. We will let the man with respectable abs, half Thai-Chinese tell you more about his city plus his beach body pics inside. Including some gay stuff and his personal life outside the closet. Enjoy it!
"Hi all, I am TBC (Thai Born Chinese). After attending school and university in Thailand, I continued my post-graduate studies in the U.K. from the universities of Manchester and Aberdeen. I speak Thai, English and little Mandarin. I am a free spirited person. I always do whatever I want to do as long as I think it's alright and nobody will get hurt by my actions. I love traveling, but most of the places I want to visit should have both nature and civilization. I can confidently say that I have visited more islands than most people. Ultimately, I consider myself a very positive person (maybe a bit too much as this outlook on life can cause me to be a naive person – so they say haha). ?"
Follow Guy @pharpatara
BASIC
1. Living in?
Bangkok
2. From?
Thailand
3. Profession?
Former lawyer, now GM of Pharmaceutical Company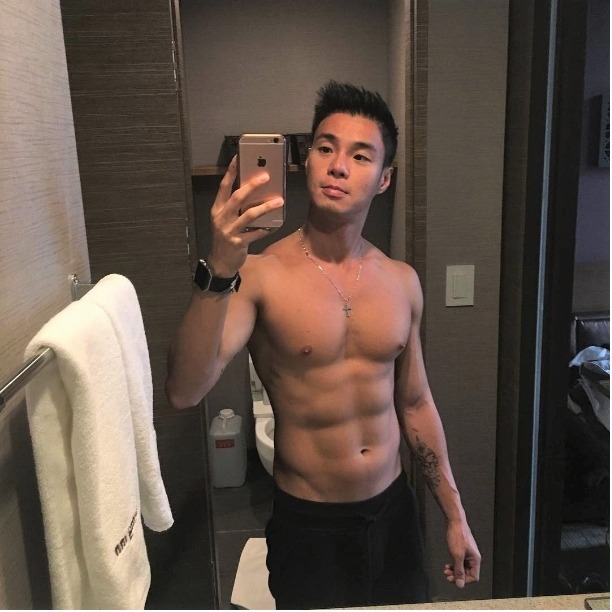 ABOUT
4. Three apps which you are addicted to?
Instagram, Facebook & Pinterest
5. Favorite part of your body?
My eyes ?
6. Which part of a hot guy catches your eye the most?
Sexy body that suits the face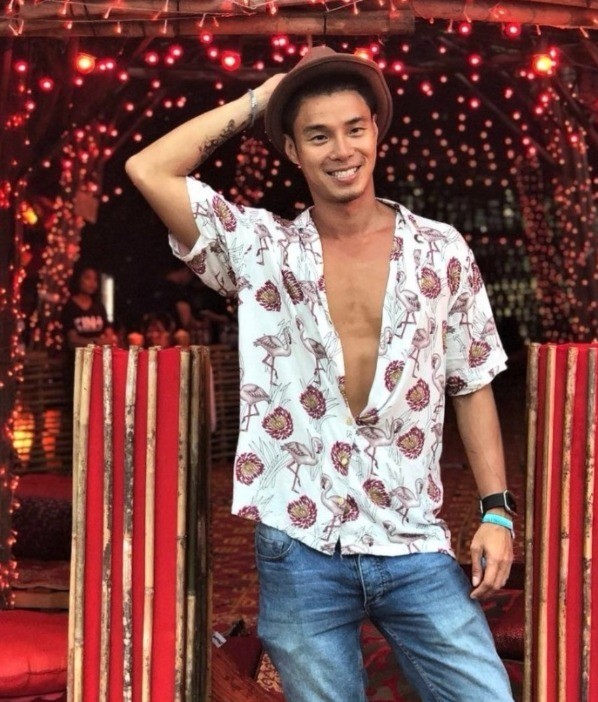 LUST
7. Three things which will get you into bed?
Pretty face, body and it has to be the right moment ?‍♂
8. Your weirdest turn on?
Manly sexy moaning sound looooooooool
9. The strangest place you have done it?
Well..that's a secret! ?
LOVE
10. Three qualities in your perfect boyfriend?
Good looking (I guess that's pretty common), good heart and good in bed ??
11. Dealbreaker (Something he does which prevents you dating him)?
Mean guy
12. How long have you been single?
Since April
13. Three reasons to visit?
It has to be the culture, people and of course the food. the dish I love and you must try is Tom kha kai or Thai coconut soup ?
14. When is the best time to visit?
Dec – Jan, I like winter since it is not too hot (even though it is super short time as you may know what Bangkok's winter is like)
15. What's your recommended must-do attraction?
Grand Palace (Bangkok), Ancient Siam (The world's largest outdoor museum, only 30 mins drive from Bangkok) and Siam area (Center of civilization)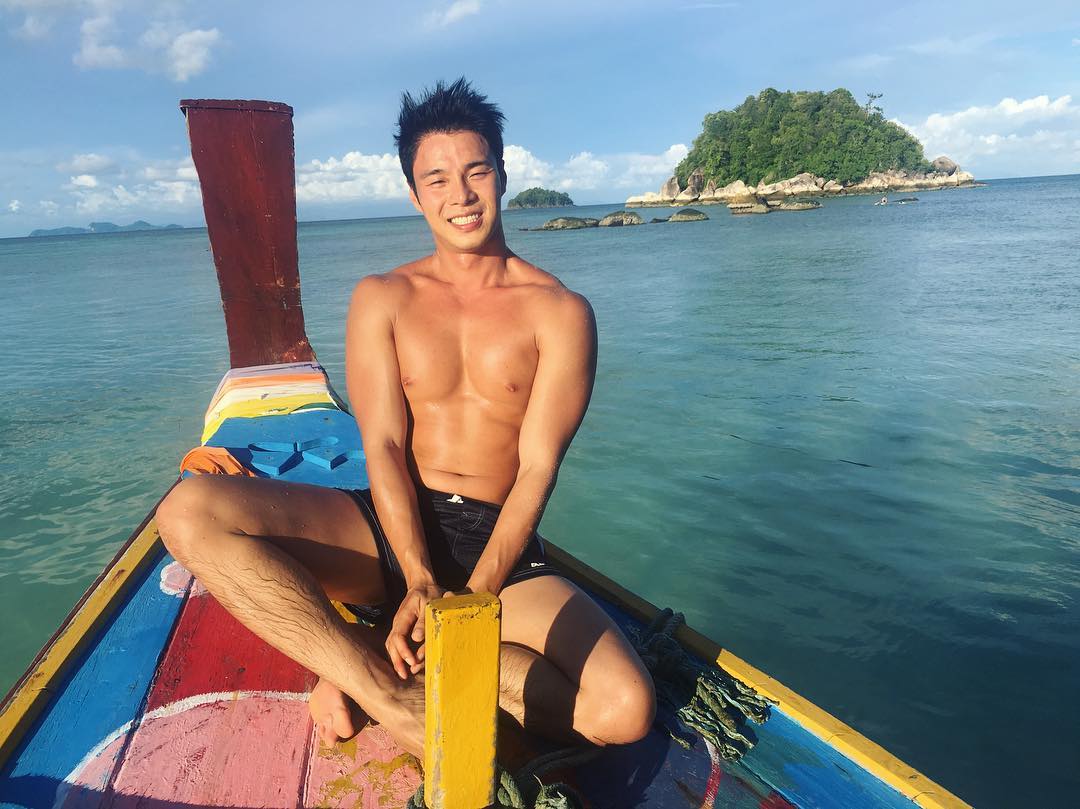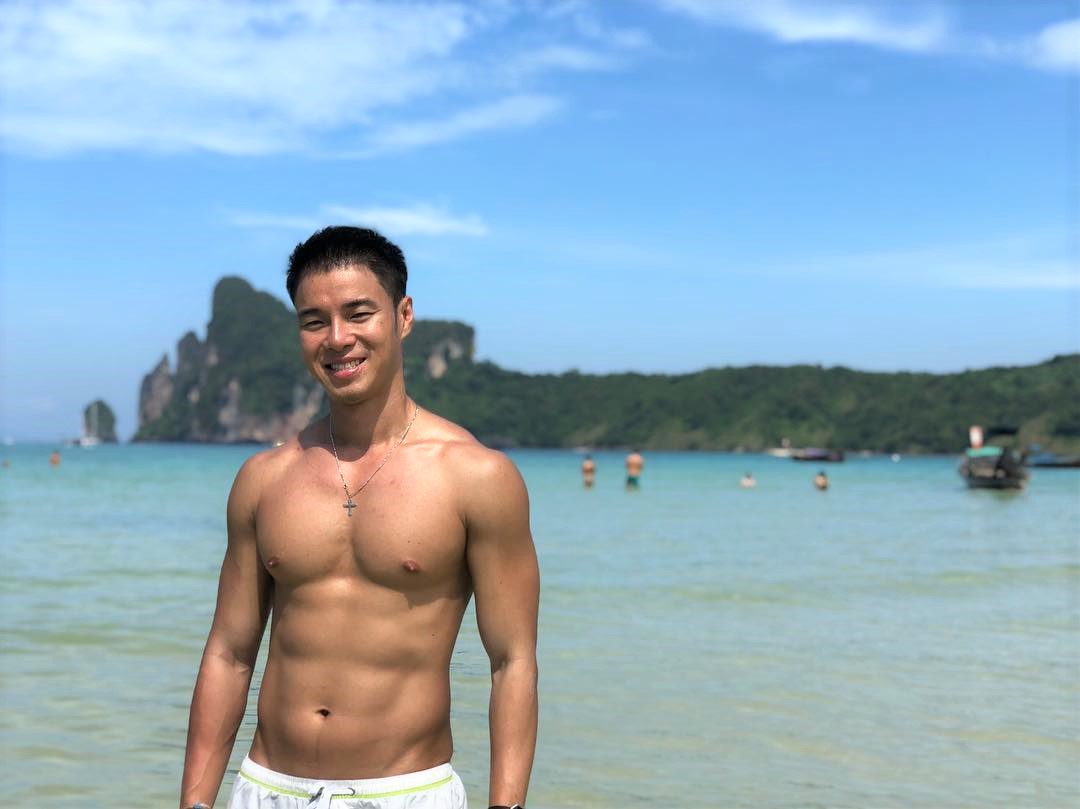 16. Favorite night to party?
Sunday night because it is busy but not too busy
17. Where would you go?
18. What's special about it?
The best drag show (PanPan and her crew) in such a cool venue and perfect atmosphere
19. Which neighborhood is best to stay in?
Sathorn or Silom
20. What's special about that neighborhood?
Easy access to everywhere in the city both daytime and nighttime
21. If you were a tourist visiting which hotel would you stay in?
So Sofitel Bangkok
Guy on coming out & life as a gay man:
"I knew that I liked boys from a very young age, but I knew very little about it – other than that I should be liking girls just like my younger brother does. This caused me to have an identity crisis but fortunately, over time, I eventually started to accept myself more and more and finally allowed myself to be true to myself and above all happy.
For me, being gay or straight isn't much different since we all live in the same world. We are all different in some way and face the same or similar problems.
Gay life in Bangkok can be tough or relaxing depending on your background, level of education, fame or standing in society and even your family name. In general, Thai people are very accepting people and don't mind people who are different such as gay people. I think this has something to do with the older gay generation that made the gay image good in the eyes of Thai people and we owe them big thanks for that.
The most difficult part of being gay for me is maintaining a lasting relationship. Hooking up and seeing someone on a regular basis is rather easy in a big city such as Bangkok, but maintaining a relationship is a completely different story. Basically, for me, talking to people is just like reading a new book and wanting to find out what stands on the next page, the next chapter, the next volume. Fortunately, people are better than books because it is more realistic. I find myself lucky that I always find good books and even though in the end often could not finish it. But the books I don't finish I don't throw away. I put them in my library in the hope that one day I can continue the new Chapter.
Believe me. I have screwed up many times! I have learned from my last relationship that being honest is one of the most important parts of the relationship. The bitter truth is always better than a sweet lie. Understanding and trust are important too. I was told that I treat love like a comic book, but this is simply not true. I know that I am not a bestseller book either – or at least that the first few chapters of my life may not be an easy read for some. But I do know that I learn from my mistakes and I am working on perfecting the chapters to come even though we know that there is no perfection."
Now, it's time to start prepping for your holiday, we provided some tips for you right here. It is important for us to know your thoughts/comments about this article, please let us know below. Thank you for your continued support, share if you like it.
[contact-form-7 id="3988″ title="Bachelor Instagram"]
Hit the SHARE button & Follow us on Instagram @TheGayPassport