"My Grindr date took me to a Muslim Wedding in KL!"
It's the end of a long day's travel. You're lying in your hostel bed. Your roommates rustle through their rucksacks and make small talk. The lights go off. It's pitch black, save for the small orange glow of your phone screen. It vibrates. New Grindr messages.
Speaking on behalf of single gay travellers out there, checking out the locals is part and parcel of riding tuk-tuk and playing with elephants. New, exciting places give access to new, exciting people; from finding new friends, to casual flings to possibly the next love of your life, swiping right is an unspoken yet universal traveller's habit. It's unpredictable, eye-opening and fascinating – a social experiment and cultural exchange rolled into one.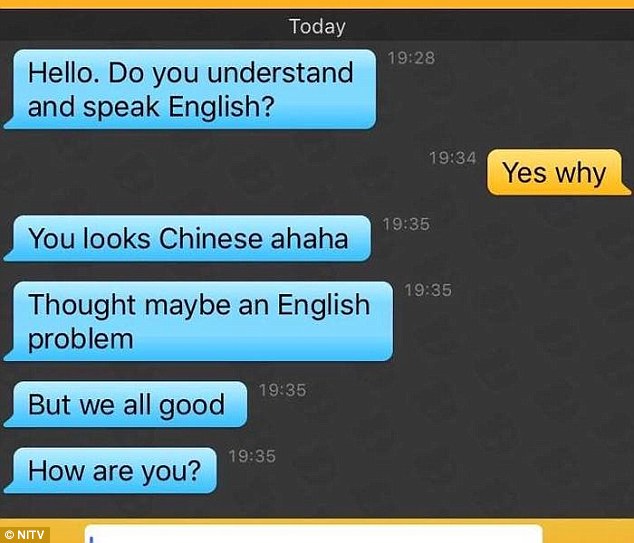 My name's Andy
I'm a half-Filipino, half-Scottish third culture kid. I grew up in Saudi Arabia, but spent high school and university in the bonny hills of Scotland. Having lived in Vietnam and Malaysia for the past two years, and backpacked across Thailand, Cambodia and The Philippines, I've learned a thing or two about dating app etiquette. Sit back, log in, and digest this guide to using gay dating apps in Southeast Asia.
Locals aren't exotic flavours
Asians get a lot of flack in Western gay dating culture. Lumped into a long list of undesirables ('no fats, no femmes, no Asians'), we're seen as submissive, feminine and F.O.B. When found attractive, we are often viewed as 'exotic' – an Oriental limited time offer. In the East, 'sexpats' have their arms around young, impressionable and likely low-income local lads. Don't be that douche. Play the Grindr game like you would back home, and you'll find plenty of intelligent, fun and articulate guys on your level.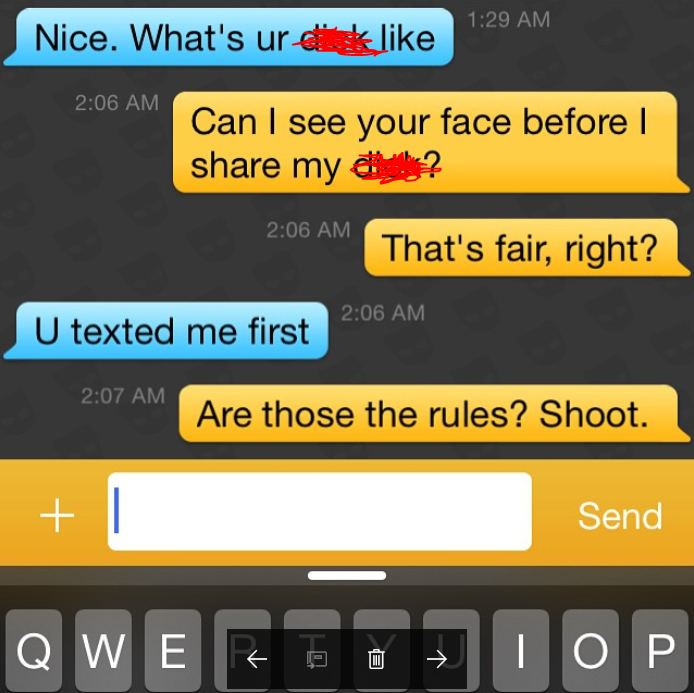 You might hear 'I Love You' and want to run!
Yeah, this happens. Sometimes in the heat of the moment, your hookup will utter the terrifying three-letter sentence as he nears his climax. Don't rush for the door just yet though – it's very likely he doesn't really mean it. It's a cultural thing. If he gets a bit too huggy afterward though, I won't blame you for pretending you left your oven on.
Grindr is so last year
Love it or hate it, Grindr is synonymous with gay dating culture. However, anyone who's ever wanted to smash their phone can jump for joy. In Southeast Asia, the most popular apps are Jack'd (amusingly pronounced 'JackDEE' in Vietnam) and Blued. If you want to find more locals, these are the best apps to use.
Everyone is gorgeous
I don't know if it's the diet, or the climate, or the fact that there's a serious gym-bunny culture, but my lord. Six packs everywhere!
Weight-shaming (or not?)
Age? Sex? Weight? It's not rare for guys in SE Asia to size-up their prospective hook-ups in kilograms. In cultures that place a lot of emphasis on physical appearance, the tip of the scale can be a deciding factor. But we're humans not potatoes, and I find it is equally common for guys with the physiques of Olympic athletes to be fond of a little pudge (jump for joy).
Be vigilant
When in SE Asia, be careful. Opportunists use gay apps to hook up, then run off with phones and wallets in tow. Suss out the people you are talking to. Are they patient? Can they hold a conversation? Would you introduce them to your mother? Meet for a coffee first and see how it goes. While the temptation of a quickie may be hard to resist, it's worthwhile profiling the person.
Dates make the best guides
Muslim weddings in Kuala Lumpur. Secret street food in Saigon. Wine gardens in Cebu. I have met some wonderful people from dating apps in Asia, and they've all treated me with respect and hospitality. With their local knowledge, they can show you a world of things you'd have never known existed. And you may make some lifelong friends in the process.
Respect the closet
In Vietnam, paternal culture rules. In The Philippines and Malaysia, religious expectations from society and parents keeps some guys firmly in the closet. If your date is shy about meeting in a certain place, or doesn't want to hold hands in public, respect that.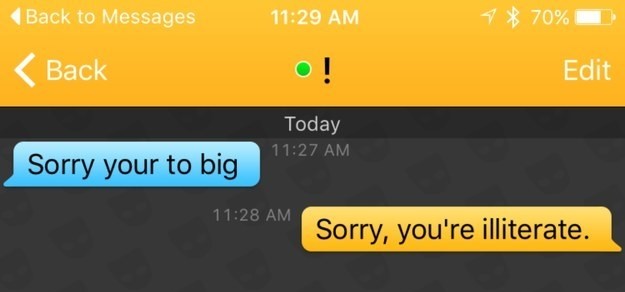 Keep an open mind and have fun!
Embrace it! You're on an adventure, in brand new exciting cultures, with all sorts of characters out there. If you use them right, gay dating apps may be the difference between a good traveling experience and a great one.
Author:
Andy Goes to Asia
I'm a 26 year-old journalist and explorer, delving into local life across Southeast Asia. I want to show you real people and real stories, looking at travel from an informed perspective.
Follow him:
Facebook

|

Instagram

The Gay Passport would like to remind all gay dating app users to stay safe while having fun. Check out these stay safe tips by Pink News for practical advice.
We're always looking for new & fun travel-related stories! It's your chance to be featured now at the community.