21 Questions with Bachelor of the Week
Dale, a very shy guy from the country that has more than 7,000 islands, beautiful nature and stunning beaches. The hunk model now lives in Kuala Lumpur, he's about to approach new experience in life, find out his story below!
"Hi all, I'm a cabin crew in Kuala Lumpur. A self confessed gym addict and movie goer. I love outdoor sports, to cook and I'm an underwear lover. I eat so much but having hard time in gaining weight and btw, I'm a hopeless romantic 🙁 "
Follow Dale @dheyle
BASIC
1. Living in?
2. From?
Philippines
3. Profession?
Cabin Crew
ABOUT
4. Three apps which you are addicted to?
Facebook, Instagram
& Spotify
5. Favorite part of your body?
My chest & abs 🙂
6. Which part of a hot guy catches your eye the most?
His eyes & smile
LUST
7. Three things which will get you into bed?
Nice smile, great body
& good kisser
8. Your weirdest turn on?
In skimpy bikinis plus great ass
9. The strangest place you have done it?
Fire exit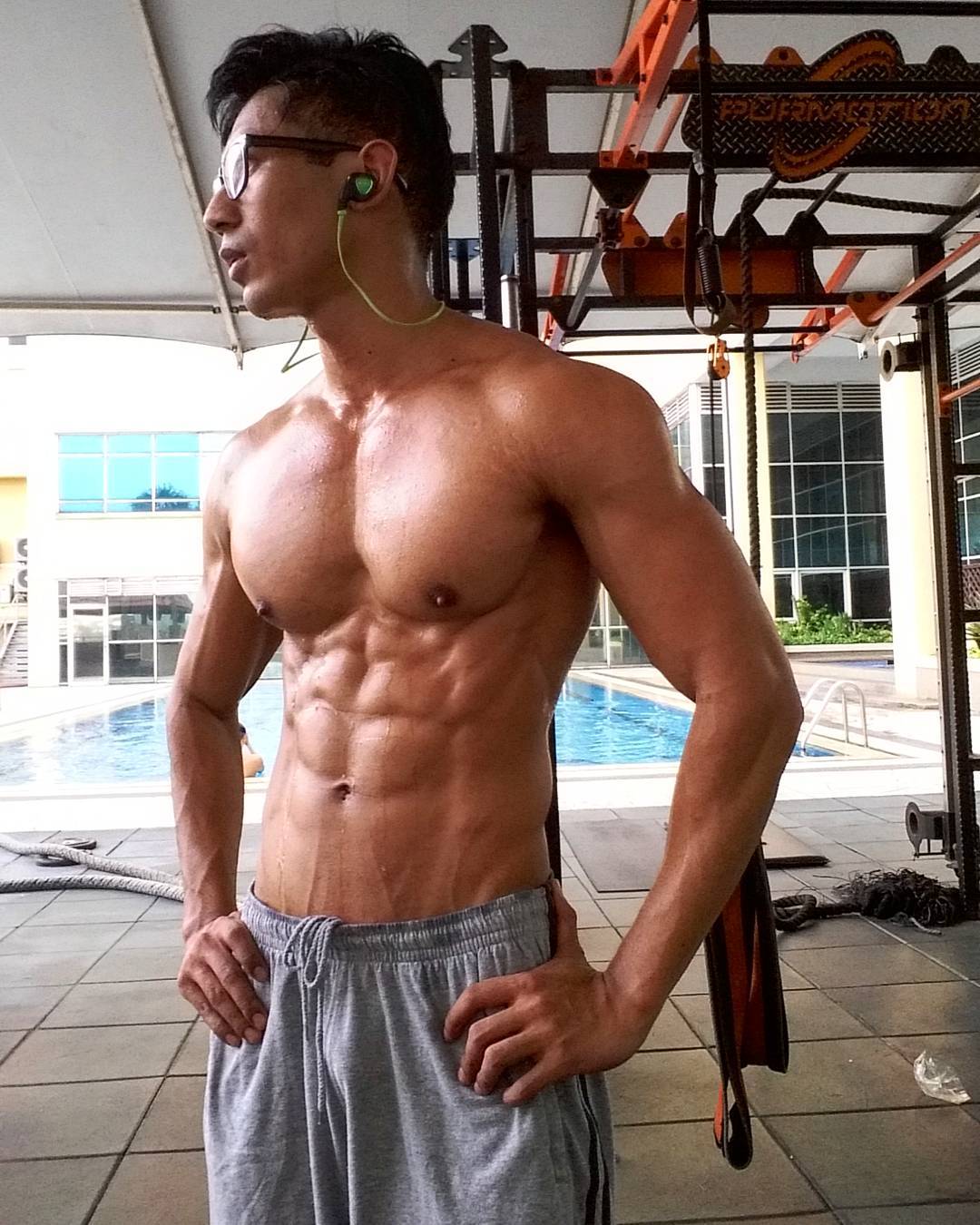 LOVE
10. Three qualities in your perfect boyfriend?
Caring, understanding
& good sense of humor
11. Dealbreaker (Something he does which prevents you dating him)?
Bad breath & body smell
12. How long have you been single?
5 years
13. Three reasons to visit?
1. Night life
2. Shopping
3. FOOD!, MUST TRY! the authentic Filipino recipe Kapampangan Sisig
4. Cute guys 😉
14. When is the best time to visit?
Best time is summer time (Nov. – May) for not too much people and not raining
15. What's your recommended must do attraction?
If you are looking for history of Manila & Philippines, check out Intramuros and National Museum
16. Favorite night to party?
Friday & Saturday
17. Where would you go?
O Bar and Valkyrie
18. What's special about it?
O Bar coz of drag queens performances and Valkyrie coz of the international dj
19. Which neighborhood is best to stay in?
Pampanga (my hometown)
20. Whats special about that neighborhood?
It is known for the culinary capital of the Philippines
21. If you were a tourist visiting which hotel would you stay in?
Here are my recommend hotels,
1. Holiday Inn,
2. Widus Hotel and Casino Clark
3. Lewis Grand Hotel
Dale

on living as a not so open gay man:
"I still go around my life as a straight guy, that is who I chose to be in public. I am happy as long as I don't hurt anyone for that. Being open and living as a gay man has never come easy to me. There was a time when I used to be a hunk model in Philippines and considered coming out but I didn't and it gets harder every day.
Being gay anywhere is tough, not only in KL but everywhere. Everyone welcomes me for who I am, as I act, dress, walk and talk. Some people have the idea of me being gay, some aren't sure and I hope this is one of the ways I can come out and show them who I am."
[contact-form-7 id="3988″ title="Bachelor Instagram"]