12 questions with a small beautiful family
The Journey to Fatherhood for One Inspiring Gay Couple / Johnny and Sebastian, New York. Becoming parents was a long time goal for both Johnny and Sebastian. The couple has been together for more than eleven years and were legally married in New York seven years ago on the first-day same-sex marriage was legalized.
"If you grow up with a great family that is supportive and shows unconditional love," says Sebastian, "naturally, that experience is something you want to pass on." But that upbringing wasn't really the case for both men. Johnny's Korean parents had an immensely difficult time accepting him after he came out in high school, disowning him for a number of years due to religious beliefs and traditional cultural views. So where did this burning desire to raise a family come from?
"All those years of struggling with parents who would not accept a gay son really helped define and motivate my own desire to be a parent," says Johnny. "I've long come to terms with my parents' flaws and limited worldview. Coping with family disapproval helped me define and deeply understand how I can do a better job and it informed my strong feelings about proper parenting.
The bigger question for Johnny and Sebastian was not whether they'd have a baby but how they would go about having one.
Johnny, age 37, is a real estate broker for the largest brokerage in New York. Sebastian, age 40, is an investment banker. With 4 nieces and nephews all under the age of 3, "baby fever began to sprout in our family and we knew that it was time for us to begin the process." For Sebastian there was no question, he wanted to try surrogacy first.  Though he was open to adoption, he just didn't like the idea of having his life scrutinized and judged by an outside party who would subjectively determine whether he was fit to be a father. So they embarked on their surrogacy journey deliberately and after a great deal of research and consideration.
Today, Sebastian and Johnny feel blessed to have a healthy and happy seven-week-old baby boy named Vaughn Everett Barleben-Lee and one eight-year-old puppy named Joey complete their immediate family.
Their path to fatherhood actually began three years ago and launched them on an emotionally taxing and expensive journey through intense, complicated discussions focused on finding the right egg donor and then getting paired with a surrogate. They didn't realize that what they would also have to cope with were multiple failed attempts at getting pregnant, multiple donors and two different surrogates. "Our experience, though not unique, was particularly challenging because we had to go through three different egg donors and two different surrogates, and we tried four times before we were finally able to get pregnant and have our son."
1. How did you meet?
We met in 2007 through mutual friends at Roxy nightclub, which is an epic club in NYC that is no longer in existence, unfortunately. "I was a one night stand!" Sebastian says laughingly. "Johnny had just broken up with an ex and I guess I was his rebound that night." "Yes, it's true," says Johnny, and a few months later I happened to bump into Sebastian again and realized how much I liked him and how premature I had been. So I had to grovel and work very hard for Sebastian's forgiveness."
Part of the reason why we connected was because of our mutual interest in becoming parents. We were both very committed to the idea and found out that we had a lot of the same values.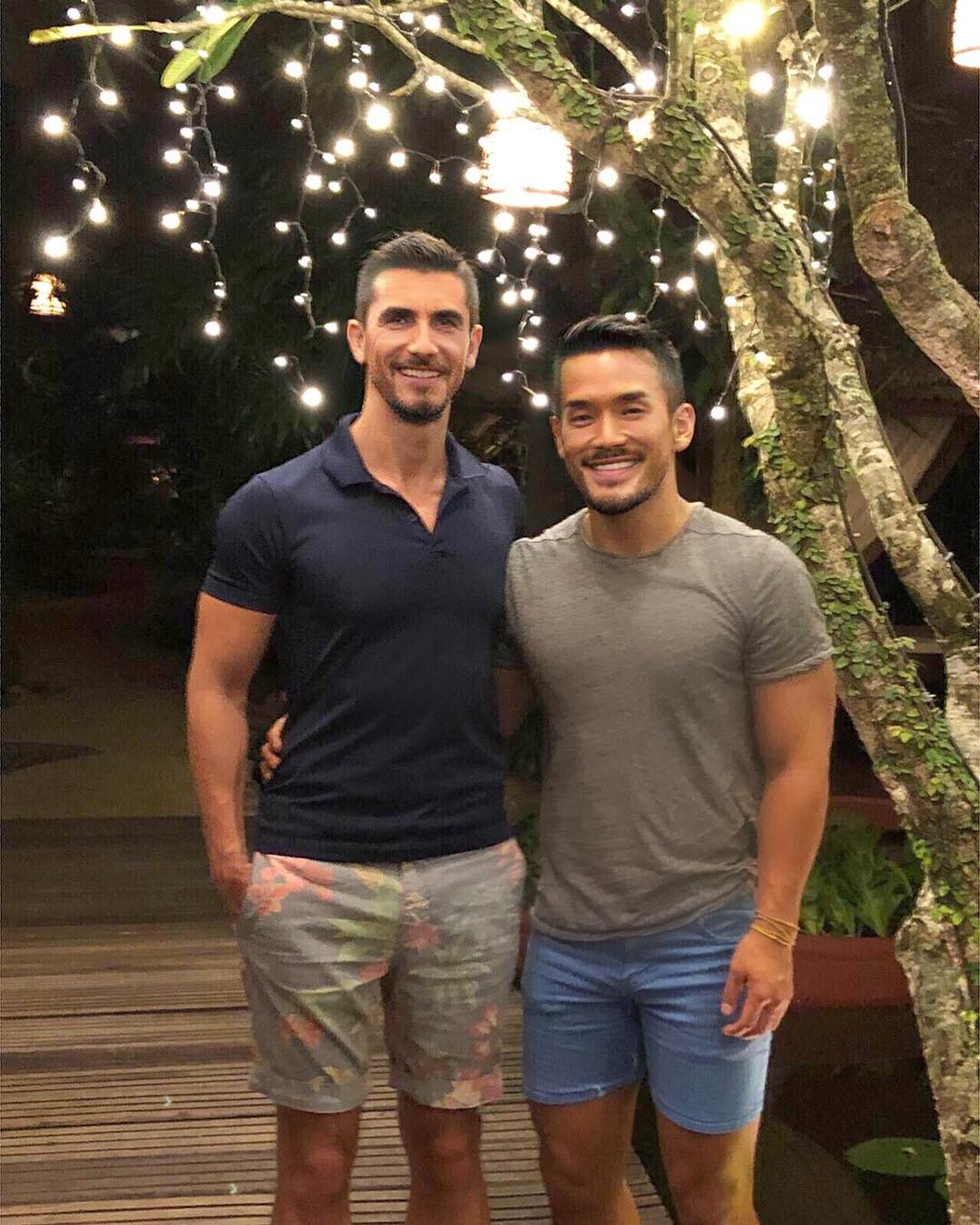 2. How did the journey through surrogacy start?
We began researching surrogacy around the time we got married. We didn't want to start the process right away and were committed to enjoying our lives as a married couple for at least a few years before we became parents. However, we wanted to learn as much as we could before deciding on a path to parenthood. At first, we looked into international surrogacy in places like India and Thailand, where it seemed that prices were significantly cheaper. Here in the US, we had heard that surrogacy can cost upwards of 200,000USD, which is not a small number. Unfortunately, after doing some research we learned that many of these international markets had ever-changing laws that prohibited LGBT individuals from accessing surrogacy in that country. The lack of protections for their rights and their investment convinced them that although the US was an expensive option, it was the safest and most secure alternative for them.
3. Were your families supportive of your decision to be parents?
Sebastian is an only child, raised by his mother in Germany. She has been immensely supportive of our relationship and of our desire to be parents. Johnny's parents are much more traditional and they were not very supportive of the idea of two men raising a baby. They didn't want a child to be brought into the world without a mother and felt uncomfortable with the idea of gay men being the sole caretakers of their grandchild. Johnny's siblings both have children of their own, and they were very excited and happy to hear that our family would be growing.
4. What were your biggest concerns about raising a family?
There were a number of things we were worried about as we started this process. Of course, the uncertainty of how things might turn out and how this will change our lives was a big concern; and it's a worry that we still carry and grapple with today. Sebastian and I have been incredibly fortunate to have built a life that is full of great people and amazing experiences. We've traveled to many wonderful places and have forged meaningful friendships that mean a great deal to us. But most of these friendships are with folks who do not have kids. So we worried about how this change would impact our social lives. Would we lose friends in the process? We also didn't have any assurances as to how the surrogacy process would all turn out. There were no guarantees that surrogacy would work; therefore, we knew we were taking a gamble.
We were prepared financially, mentally and emotionally – but we had no idea if we would be good dads. But with that said, we were very excited and committed to being fathers and we knew that our love was enough to build a great home for our child.
5. Did you work with an agency? How did you pick them?
Yes, we decided to work with an agency called, Simple Surrogacy, based in Dallas Texas. We chose them after doing independent research with the help of MenHavingBabies.org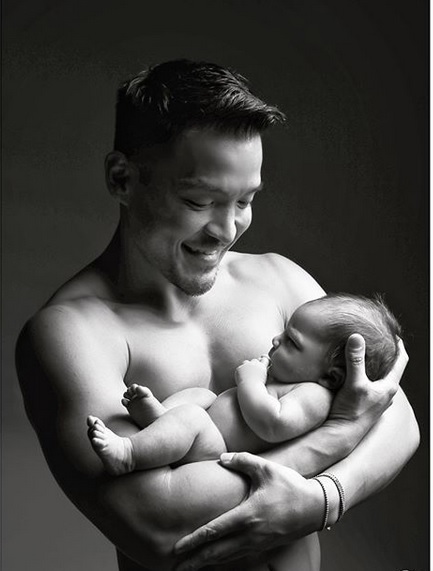 6. How did you find your surrogate?
Simple Surrogacy did an amazing job of pairing us with our surrogate. In fact, they had options for us to choose from almost immediately. We were able to interview a handful of options, and we found one that we really connected with. She was only able to work with us for two attempts at getting pregnant and then she moved to Mississippi, where the surrogacy laws are not favorable. Therefore, we had to find another surrogate after a period of time, but our agency was able to pair us with a new option right away.
7. How did you find your donor and did you have a chance to meet her?
We found our donor through an agency as well. We actually had the misfortune of having to find numerous different donors. The reason being, we first selected a donor who produced a low number of eggs, and after they were fertilized and genetically tested for viability, we learned that we only had one embryo that was viable for transfer to our surrogate. This one embryo was transferred and did not produce a pregnancy.
Our doctor recommended that we find a new donor due to the poor outcome, so we went through the process again from scratch and found another donor. Unfortunately, the results of our second attempt were identical to the first. It took four times for us to finally find a donor who gifted us with multiple viable embryos. We transferred two and were actually pregnant with twins at first. Unfortunately, one of our embryos failed to develop after week 8, but we were fortunate to have one happy and healthy perfect little boy 9 months later.
We never had a chance to meet our donor, but we did get to speak with her. We felt that she had many of the qualities that we had hoped to find. She was smart, ambitious, pretty and most importantly she had donated eggs in the past and had produced a high yield of eggs. After our many prior failed attempts, this last trait of her successful track record was very important to us.
We were able to have an "open donation", which means that in the future, our son will be able to look up his donor, should he ever feel the need to meet her and find out more details.
8. What did you learn through the process that surprised you?
We went through this process with some false preconceived ideas. Our two surrogates were not uneducated, destitute women looking to make fast money, which is what we had originally thought. We were very pleasantly surprised to learn that most surrogates are middle-income women, often with college educations and comfortable life. Their desire to be a surrogate is born mostly out of their benevolent desire to help couples who are unable to have children. They also enjoyed being pregnant themselves, and so they want to have that experience again yet they are not looking to increase the size of their own families.
We didn't expect to ultimately develop a bond and become friends with our surrogate, which is what ended up happening. We view our surrogate as a saint from heaven, and she was so incredibly supportive, positive and helpful throughout the entire process.
9. What would you have done differently?
We would have selected a donor with a previous track record right from the start. In hindsight, we feel that we could have avoided many of the failed pregnancy attempts, had we chosen a bit more wisely.
10. What advice would you give to other couples or gay men looking to start a family?
The best advice I can give is- go for it! If you have the right motivation, then being a father is an amazing gift.  Whether you try surrogacy or adoption, there is no "right way". It all depends on what works best for you and your family. Perseverance is important. Even in the best-case scenario, surrogacy and adoption take a while. It's an emotionally taxing journey. Be prepared to get drained and tired- but in the end, it will all be worth it.
11. How has life been after the birth of your baby?
Life has been amazing. We appreciate each day and each moment. Watching our son grow and develop is a gift. My husband and I have new challenges and have to make some big adjustments in our lives and in our future plans, but it's something we do willingly and gladly. We've found that our friends have not turned away. In fact, they have been deeply engaged and very supportive. Our house is filled with visitors and well-wishers now. It's a happy, chaotic but very loving environment.
12. Are you looking to have a second child?
Yes, we hope to try again this August with the same surrogate. She has agreed to work with us again.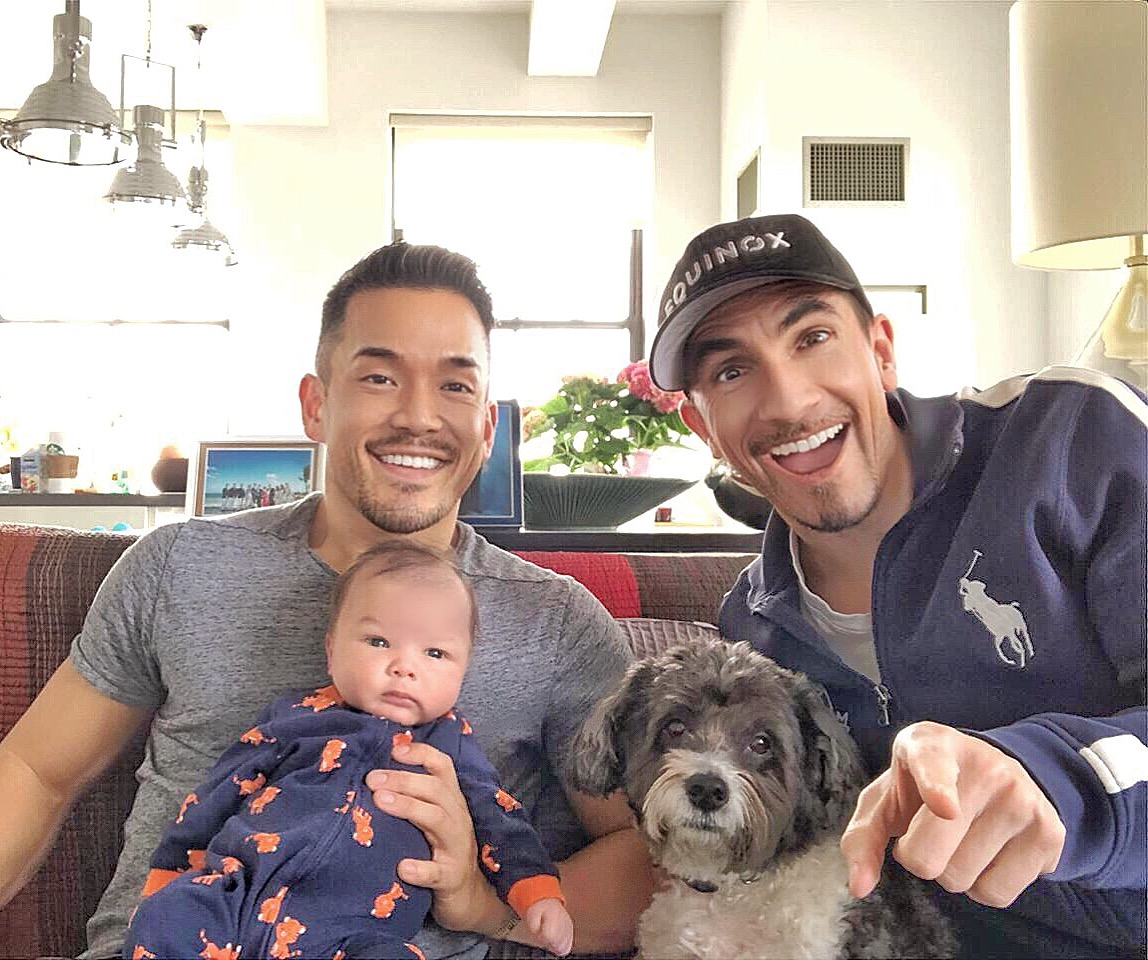 Watch their story here 
It's so important for us to send a message out there and hope to inspire our community, you can simply be part of it.
Share it and follow us on Instagram & Facebook.