This Is Your Weekend Party Guide!
Friday Night – 28 Oct.
Bars: Kick off the party weekend with pre-drinks at the Red House, this is Taipei's gay bar street. Remember it's Asia's Largest Gay Pride so expect the area to the packed with a happening vibe! Check out Abrazo Bistro or Cafe Dalida and other popular bars in the Red House area for pre-drinking and see who else has arrived in town!
Dance: Formosa Pride Dance Party is the gay pride weekend Circuit Party. With an event taking place each night, expecting different themes over three days. The dance floor opens at 10:30 pm to 4 am. If circuit parties are not your thing but you still want to dance, check out the go-go dancers & K-pop stars G Star and Funky Club in Zhongshan District.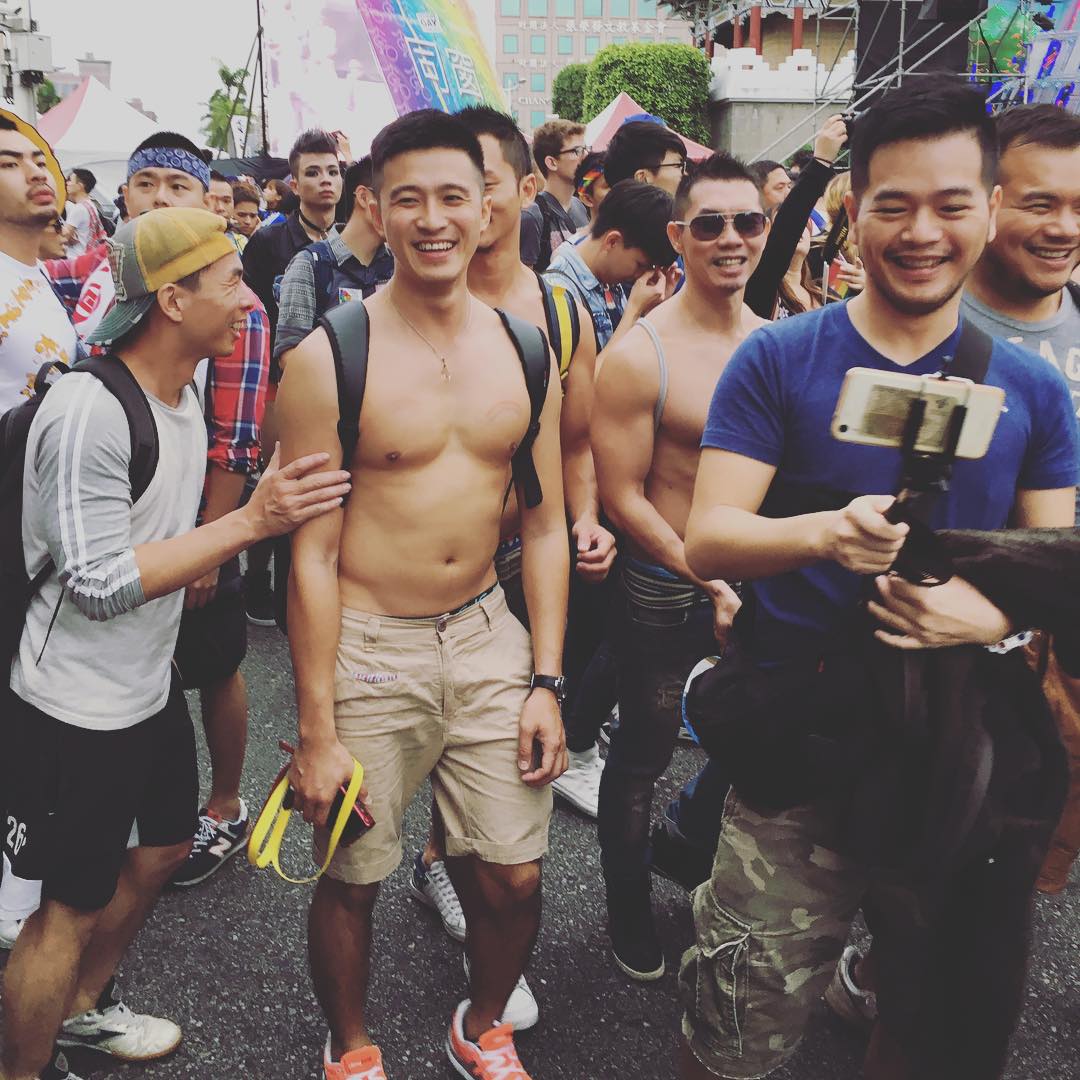 Saturday – 29 Oct.
Afternoon: The Parade, be ready for the 14th Taipei Gay Pride Parade. Meeting & Ending point at Kaidagelan Blvd from 2 pm – 6 pm. It's around 15 – 20 mins walk to the Red House, so if you want to enjoy some drinks after marching around. Red House will be the hot spot during the entire pride week.
Night: Plenty of options tonight! Circuit Queens head back to Formosa Pride Dance Party where it will be non-stop cute go-go dancers with muscle out on stage. CUMloween Party is your fancy dress option for Halloween, if you love dressing up, have an extravagant Pride outfit and are looking for an inclusive LGBTQ event this is for you.  Who knows, you might win some cash for that outfit. WERK Party is back for Taipei Pride, a regular monthly event in Taipei is back for its bigger special edition Gay PRIDE party, expect drag & dance with go-go dancers!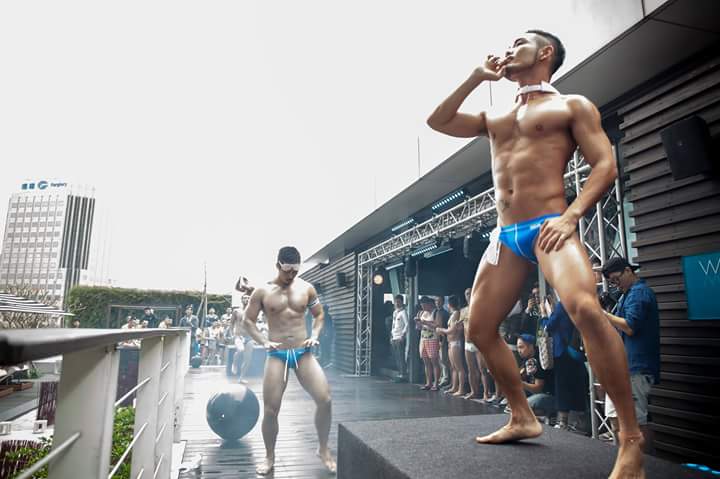 Sunday – 30 Oct.
Afternoon: Not to be missed WOOW Pool Party at The Grand Mayfull Hotel from 1:30 pm until 7 pm. Boys in their tight speedo get wet & wild. If this party's got you in the mood for some fetish check out Commander 41 if you're fancy fetish leather theme bar, bring your new friends here.
Night: Circuit Queen, one last time at Formosa Pride Dance Party. To explore more gay bars & gay clubs across Taipei right click here and for those who are seeking to experience Taipei gay saunas, it's here.
80,000 people took part in Taipei Pride
Taipei Gay Pride is Asia's biggest gay pride parade! Many circuit parties and after-parties which bring in the huge international crowds over the pride weekend. No doubt, this is the party hub where all guys & girls from around Asia and beyond will be. Don't you agree? 😉 
Three things for the PRIDE virgin!
First, bring your props & find a group to join . Get in there and be part of it! Second, pick a float with the music you like and walk the crowd. It's the best way for people (or animals) watching. Third, drinking water is great! So best to pack a little rucksack/bag for a walk when you're throwing those favorite tank-tops & shorts in your holiday suitcase.
Is it true, matching is an Asian thing?
WELL, you know what – it's totally not true as you can see above 😉 Let's bring our great party vibes and positive energy to the biggest pride in Asia. It's going to be massive, are you ready for this?
Two main spots we highly recommend to stay
If your super last minute and not booked your hotel yet, we've got help! For your convenience during Taipei Gay Pride week, Red House area is the spot to hit, as it's the main party & events hub for the weekend gathering. Taipei 101 is the 2nd spot to hop in, after the fun pride week for your recovering. Sightseeing and shopping for some souvenir home. You can see these luxury & cheap hotels we hand-picked for you here.
Theo, from the wanderlust landscape South Africa who has been living in Taipei for the past 10 years. Surely, he's the right person to hear from with years of Pride experience. Be sure to follow Theo on Instagram.
Follow The Gay Passport on Instagram for more events
& holiday destinations now!