7 Misery travelers and the view over their shoulders
Time flies faster when you're traveling and having the time of your life! This week, there are so many "View from the back" photo style from our hashtag #TheGayPassport on Instagram. Listen to their travel tips & find out who's belong to these creative shots below, shall we?
1. Perfect honeymoon destination
Jey & Tom from Belgium
Where is it? Toyah Bungkah Hotsprings in Bali 🙂
What to do? Definitely, hike the mount Batur – wander in the Jatiluwih rice fields and adventure in the rainforest at the research of waterfalls in Munduk. Don't miss Bali Joe and Mixwell for the gay scene.
WOW! Stunning nature, breathtaking beaches & beautiful culture. I think it's a perfect couple destination 🙂
2. Definition of paradise
Where is it? Boracay Island, Philippines.
What to do? Outdoor activities you must do are 1. Paddle Boarding 2. Cliff Diving & 3. Snorkeling. Check out Boracay BeachPub in Station 2 for beach nightlife.
WOW! This place is the finest and whitest sandy beaches. It's a perfect definition of paradise you must see & experience.
3. Stunning giant cliff at all time!
Safir from Indonesia
Where is it? Pattaya in Chonburi, Thailand.
What to do? See the world's largest Buddha image at Khao Chi Chan Buddha, Upside Down House and incredible architecture at Sanctuary Temple.
WOW! This is a fun & interesting short beach getaway from Bangkok (where I live at the moment) to recharge my battery:) 
4. Thailand's oldest ancient city
Jonathan from Canterbury, England
Where is it? Charming Ayutthaya in Thailand. 
What to do? River tour is a must! Visit the Overgrown Buddha Face at Wat Mahathat and other stunning temples.
WOW! The Ayutthaya historical park is top of the list, old capital which full of meaningful cultures and yumminess local food 🙂
5. Beach vibes & party hub, right here!
James from Sydney, Australia
Where is it? Sol D'en Serra Bay in Ibiza, Spain.
What to do? Enjoy super fresh seafood at Amante Restaurant and Amante Beach Club.
WOW! The hotel very close to metro, shopping mall and the zoo. You can also nude sunbathing, hiking or biking in Tiergarten, central Berlin. Large room, king size bed and gay friendly.
6. Somewhere only we know 😉
Melvin from Philippines
Where is it? Ton Te Waterfalls in Palian, Trang Province, Thailand. 
What to do? Hike to the waterfalls and skinny dip to immerse with nature since it's very peaceful & quiet 😉 Hit Say Yes Pub for gay-friendly nightlife.
WOW! This place is a high cascade of waterfalls and less crowd which makes this very memorable for me 🙂
7. Sunset's son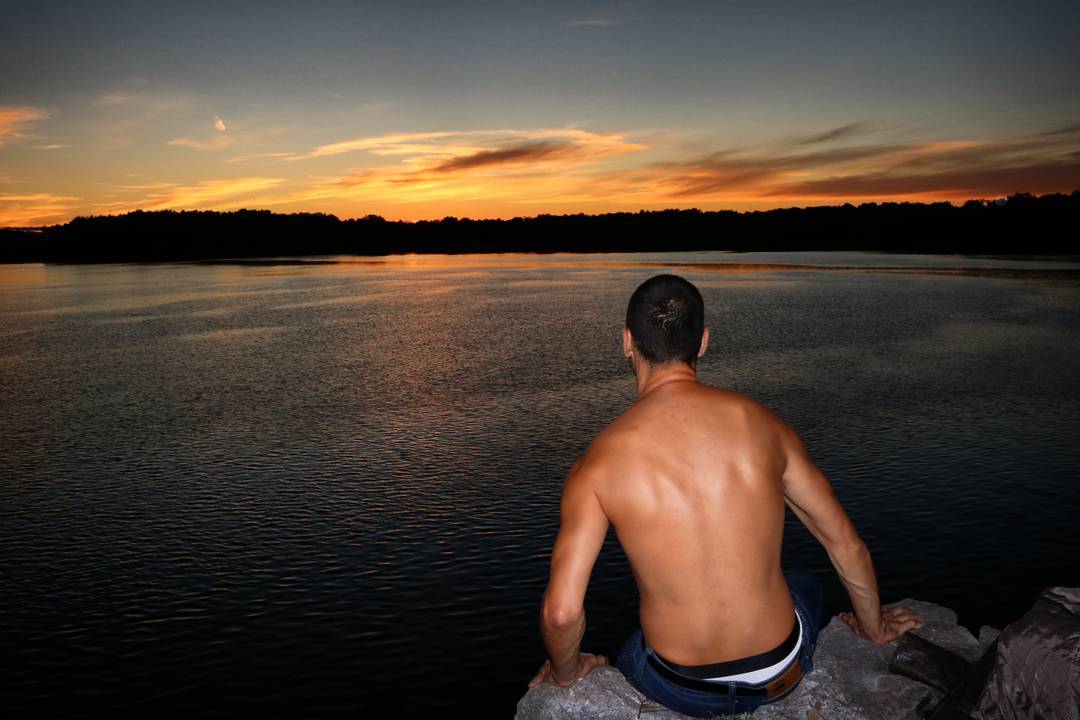 Charl from South Africa
Where is it? Ottawa in Canada.
What to do? Visit Parliament Hill & ByWard Market in downtown, explore Ottawa River plus it's only 15 mins to hit Quebec for stunning scenery!
WOW! Ottawa is where I live now, it's a city in touch it's environment. Very gay friendly city, hit Babylon and Barrymore's for nightlife 🙂
 Use 

#TheGayPassport

on your travel pictures to get featured now!