18 Quick Fire Questions with Asia's Bachelor of the Week
Hei Hei, former Mr Gay Hong Kong 2010, is our Hot Hong Kong bachelor of the week.  After winning Mr Gay Hong Kong, he joined Mr Gay World in 2011 and won the "Lovely Person" prize. Hei Hei, graduate of Hong Kong Academy for Performing Arts, now focuses on his career as a professional dancer and entertainer. Be sure to follow in on Instagram @DarlinHeiHei and Facebook @HeiHei2.
BASIC
1. Living in?
Hong Kong
2. From?
Hong Kong
3. Profession?
Performer / dancer / actor /
mr gay Hong Kong 2010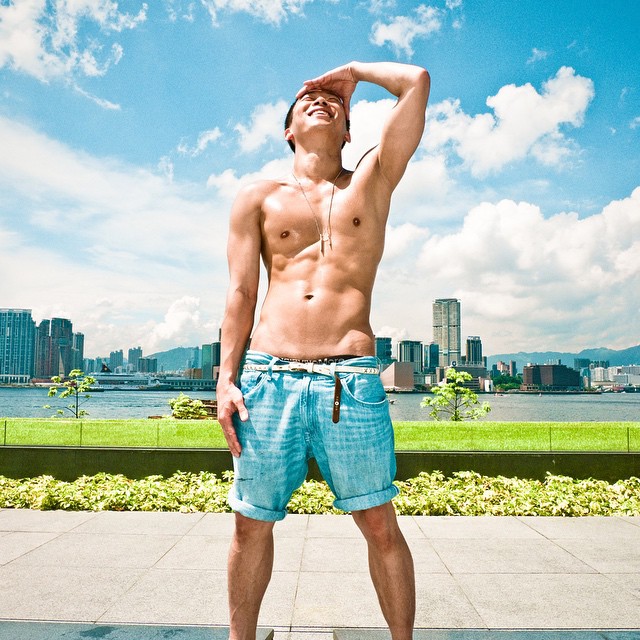 ABOUT
4. Three apps which you are addicted to?
Whatsapp (I've sent 263,890 msgs )
Instagram, Facebook
5. Favorite part of your body?
My butt
6. Which part of a hot guy catches your eye the most?
Eyes
LUST
7. Three things which will get you into bed?
Alcohol, Naked guys & penis
8. Your weirdest turn on?
I love to watch straight porn
9. The strangest place you have done it?
By the beach at night
LOVE
10. Three qualities in your perfect boyfriend?
loves me & only me, Open mind & Smart
11. Dealbreaker (Something he dose which prevents you dating him)?
a guy who loves himself too much
12. How long have you been single
4 – 5 years
TRAVEL
13. Three things you cant travel without?
iPhone, iPhone charger & External charger
14. If you could get on a plane tonight where would you go?
Greece
15. Dream honeymoon location?
Maldives
DRINK
16. Favorite party city?
London
17. Where to find you on a Friday night?
nEO THEN lINQ THEN 7-11 & finally bOLUME BEAT
18. And what drink should we buy you?
Vodka soda + Martini + A shot of tequila