Jungle Circuit Party, 29 Apr. – 1 May | Gay Boracay, Philippines
The Philippines hottest LGBT circuit event is heading to the beach for a three day epic event for Labor day weekend in Boracay. For this huge event Jungle Circuit Party have teamed up with Hydro Manila Productions to create the hottest labor day party anywhere in the Philippines.
1. Boracay has some of the world's best beaches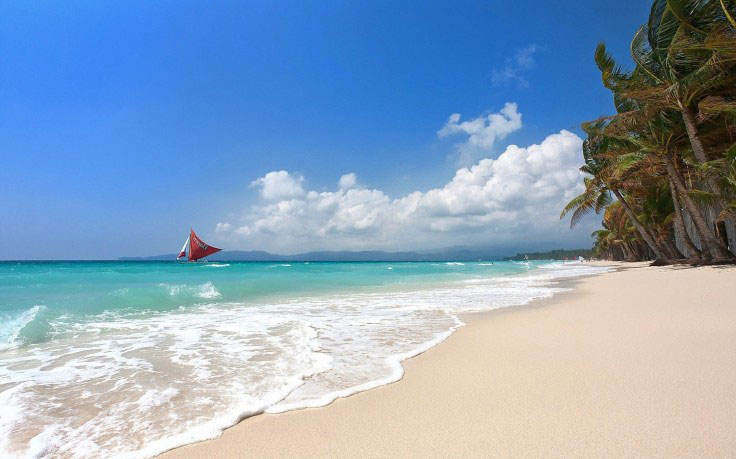 2. and some amazing island nightlife!
3. In fact 3 nights of Huge Gay Circuit Parties
4. with so many Guys
5. and OMG how many six-packs in one photo!
6. It's not just about the party… Boracay's sand is perfect!
7. But the parties are really amazing!
8. And just look how hot last year's DJs were!
…
9. So here is what you can expect from Jungle Circuit Party!
Compare these Gay Friendly Hotel Deals
Recommend Luxury Hotels
Shangri-La's Boracay Resort
Highlights : True Luxury, Quiet Beach, Amazing Views
Location : Barangay, 20 mins drive to Jungle Party
Facts : Rooms : 219 | Free in room WIFI
Henann Regency Resort
Highlights : Walk to Party, Gay Favorite, Beachfront
Location : Station 2, 2 mins walk to Jungle Party
Facts : Rooms : 302 | WIFI in public areas
Fairways and Bluewater Resort
Highlights : Peaceful with Amazing Views
Location : Barangay, 20 mins drive to Jungle Party
Facts : Rooms : 500 | WIFI in public areas
Boracay Ocean Club Beach Resort
Highlights : Walk to Party, Peaceful & Beachfront
Location : Station 2, 15 mins walk to Jungle Party
Facts : Rooms : 47| WIFI in public areas
Bamboo Beach Resort
Highlights : Budget, Convenient Location & Breakfast
Location : Station 3, 5 mins walk to Jungle Party
Facts : Rooms : 34 | WIFI in public areas
Greenyard Inn
Highlights : Budget Room, Walk to Party, & Clean
Location : Station 3, 15 mins walk to Jungle Party
Facts : Rooms : 5| Free WIFI in rooms